Osborne faces calls to cut to the top rate of income tax
Chancellor George Osborne is facing mounting pressure from many MPs in his own party to cut the top rate of income tax by 5p to 40p, with Liam Fox and Steve Baker becoming some of the latest names to publicly call for the change in comments made to The Telegraph.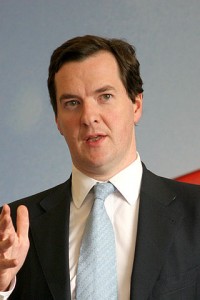 Some of the arguments put forward for cutting the rate include an increase in economic activity and therefore more tax revenue, and "enhancing the attractiveness of the UK as a place to do business", words said by former Tory chancellor Lord Lamont. Proponents of the cut argue that their suggestion of increased revenue for the government is backed up by Treasury analysis, however this conflicts with an article by the FT which states that it will cost approximately £900m according to the treasury's "ready reckoner".
Meanwhile many Conservatives fear that a cut would not be popular with the general public, and that it would reinforce the stereotype of the party only doing things for the rich.